COLLEGE SAVINGS GUIDE ARTICLES:
Paying for College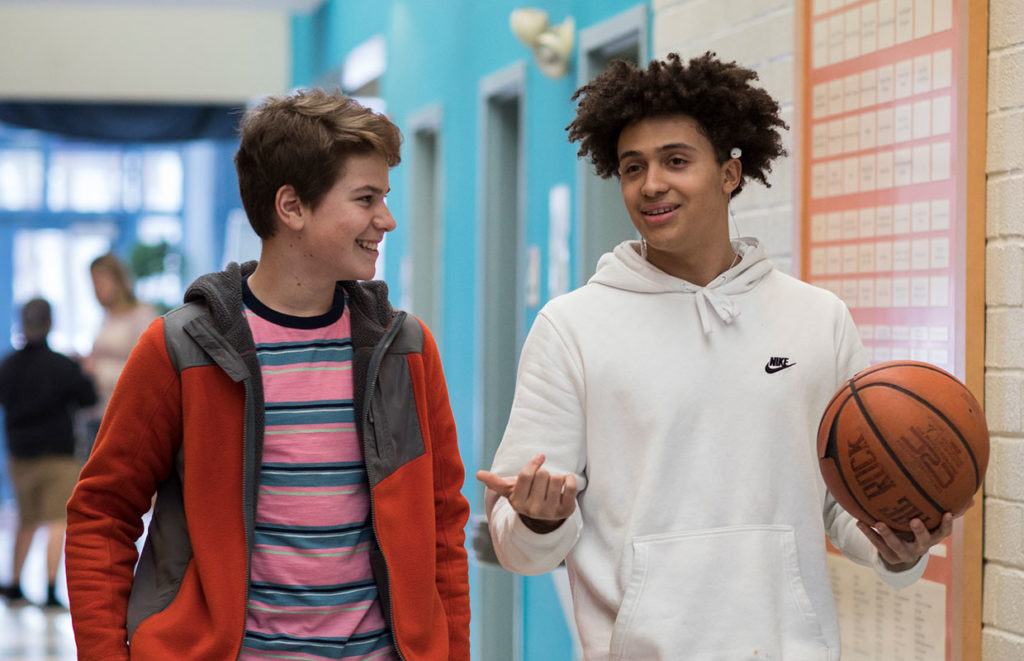 Paying for college is typically the first big financial decision a young person makes in their lifetime. To help your family figure out how to pay for college, we've created this guide. Read through it, then go back and think about what steps you can take to help pay for college.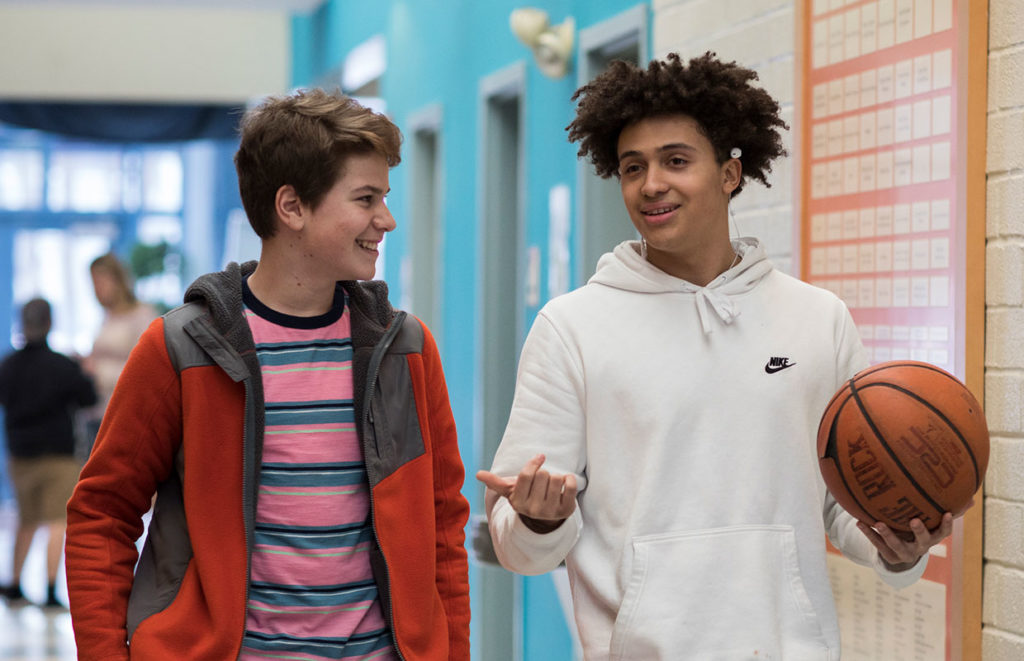 Cost of College
Before we begin talking about how to pay for college, let's take a minute to talk about what exactly you'll be paying for, as well as what college will actually cost YOU once you consider any financial aid you may receive.
When most people think about the cost of college, they usually think of tuition and room and board (whether you live on or off campus). But, there's more to the cost of college than just tuition and room and board. There's also fees, transportation, books, supplies, and other expenses.
All of those things add to the actual cost of college. So, while not all these things will be in your tuition bill, they should be considered when you think about how to pay for all the costs associated with going to college.
Tuition and Fees
Tuition refers to the cost to take classes. Schools typically charge for this in two ways—either as a flat rate or by credit hour. Some schools (public colleges and universities) charge different rates for in-state or out-of-state students. Other schools charge different amounts for certain programs.
Fees are added on top of the tuition. These are things like student activity fees, class dues, or general fees. Fees may cover student clubs, student admission to athletic events, and lab fees. It's important to understand if the price of tuition includes all the fees you may be charged.
Room and Board
Room covers your housing. Schools may charge different amounts for the type of housing options they offer. For example, a single room you have all to yourself may cost more than a double room you share with a roommate. And of course, some schools don't have housing. Unless you live close to those schools, you will need to find and pay for housing.
Board covers your meals. Schools often offer a variety of meal plans. Be realistic and choose the plan that will work best for you.
→ If you live at home or off campus, be sure to include the cost of food in your overall college budget.
Transportation
Transportation costs are easily overlooked, but should be considered in the overall cost of college. Some things to think about as you plan:
How much will it cost you to get from home to school?
Will you travel by car, bus, train, or plane?
How often will you travel during the semester or year?
Will you commute each day to school?
If you'll have a car at school, consider costs for parking plus gas and any maintenance and repairs you'll need to cover during the school year.
→ If you live on campus, not having a car can save you money.
Books and Supplies
In 2021, the average cost of books and supplies was about $12401 per year. Remember, that's an average cost and actual cost can vary dramatically depending on your major or course of study.
→ You can often save money by buying used books or even renting. Sometimes e-books are available and typically less expensive.
Other Expenses
Other expenses depend on what you spend on your own care. If you've lived at home and had your expenses, paid for by your parents, this can be hard to estimate but consider your cell phone bill, prescriptions or other medical expenses, eating out, hair care, and anything else you typically spend money on. You have a lot of control over most of these expenses and can usually reduce these costs by getting creative with your budget.
How students pay for college
Ok. Now that you understand what goes into the actual cost of college, it's time to talk about how you'll pay for it.
Families pay for college using a variety of different resources including college savings, money parents and students earn, grants, scholarships, student loans and education tax credits. No family or student typically pays for college with just one of these resources. Instead, most families use more of a piecemeal approach—pulling together different resources to make higher education possible.
→ Families pay for college using a piecemeal approach. How much each piece contributes depends on their unique financial circumstances.
So, let's take a look at some of the resources you can use to pay for college.
College Savings
Families save for college in different ways. In fact, we've written an entire article on College Savings Plans that goes into all the things you can do to put money away for your college education.
Why is saving for college so important? It turns out that families who save are often in a good position when it comes to paying for college. In fact, having college savings can give families more flexibility when it comes to choosing a college in the first place.
Why? Because having college savings allows you to be less dependent on the amount of financial aid you are given. The college you love may not be the college that gives you the greatest amount of financial aid—your college savings might make up the difference.
Financial Aid
Most college students (86%) receive some type of financial aid2 and do not pay the full sticker price a college publishes.3
If you're a dependent, your parents' income is the biggest factor in determining how much financial aid you'll receive. Filing the Free Application for Federal Student Aid (FAFSA) is the first step in applying for financial aid. It can give you access to federal financial aid such as grants and loans.
You and your family typically file the FAFSA in the fall of your senior year of high school—often before you even finish your applications for admission to college. Filing a FAFSA is important because many schools and states use your FAFSA information to award aid, and many scholarship organizations require FAFSA information as part of their scholarship application process.
If you're applying to a school that awards its own institutional aid, then they may also ask you to file additional financial aid application forms, such as the CSS Profile.
The types of aid available from the financial aid process are:
Grants including federal, such as Pell or SEOG, state (such as Maine's Maine State Grant) and institutional
Scholarships
Work-study
Loans, such as the Federal Direct Loan
Grants
Grants are free money for college. This is the best kind of financial aid! Grants are typically need-based and may be funded by the federal government (Pell or SEOG), a state (Maine State Grant), or by your school or even another institution.
Scholarships
Like grants, scholarships are funds that do not need to be repaid. However, scholarships are not typically need-based but awarded because of a student's special abilities.
Sometimes scholarships given by colleges are awarded during the admissions process. These college-based scholarships will also be on the financial aid offer.
Students can find and apply for scholarships outside the financial aid application process. There are thousands of dollars available to students, but it does require work to get it. Start your search at your high school guidance office and be sure to check out the Maine Scholarship Search at the Finance Authority of Maine's (FAME) website.
Work-Study
Work-study is aid you get as you work during the year at your college. These jobs are available for students as part of their financial aid package. Work-study jobs available at your institution are typically not open to students not receiving work-study as part of their financial aid package. Like any job, you will need to apply. Students often spend their work-study aid on books, transportation, and personal expenses.
→ Keep in mind that while work-study is usually included on your financial aid offer, you won't have this money at the beginning of the school year to pay your bill.
Federal Loans
Student loans are also included on your financial aid offer. Federal student loans generally offer the best deal for students, because they offer low interest rates and more flexible repayment terms than private student loans. Federal Direct Loans are not credit-based, so almost all students who file their FAFSA can qualify to borrow some type of federal student loan.
There are two types of loans offered to students, depending on their financial need:
The Direct Subsidized Loan is need-based, and interest doesn't accrue while the student is in school.
The Direct Unsubsidized Loan is not need-based, and interest accrues while the student is in school.
In addition, parents of dependent undergraduate students can take out Direct PLUS loans to help pay for education. However, PLUS loans can be expensive. Many families also consider private loans.
Outside Jobs
Many students work and attend school at the same time—whether or not they receive work-study in their financial aid packages. Student income is often used to pay for expenses that are incurred during the school year, such as personal expenses, transportation costs, and books and supplies.
Tuition Payment Plans
Many families spread the cost of the tuition bill over time by using a tuition payment plan. This is not a loan, just a payment plan to spread out the cost over the year. No interest is charged, but a small enrollment fee usually is. Families typically use a tuition payment plan that is offered by their school.
Education Tax Benefits
Tax credits and deductions can help pay for college by reducing the amount of income tax you'll pay.
Use a tax credit to lower the amount of income tax you pay.
Use a tax deduction to lower the amount of your income that is taxable, lowering the amount of tax you'll pay.
Learn more about available tax benefits from the IRS. https://www.irs.gov/newsroom/tax-benefits-for-education-information-center
Wrapping it up
There is a lot that goes into getting the college bill paid, but we hope that by breaking down the steps and options available, you'll be able to make a plan that's right for your family.
And if this guide has inspired you to do something today towards paying for college, why not open a NextGen 529 account? 529 plans are tax-advantaged investment vehicles, designed specifically for saving for college, and NextGen 529 is Maine's plan.
---
Hanson, Melanie. "Average Cost of College Textbooks" EducationData.org, August 12, 2021, https://educationdata.org/average-cost-of-college-textbooks
Hanson, Melanie. "Financial Aid Statistics" EducationData.org, August 15, 2021, educationdata.org/financial-aid-statistics
"How America Pays for College 2021," Sallie Mae and Ipsos, 2021, salliemae.com/howamericapays
USRRMH0223U/S-2749410-1/1
---
Related Articles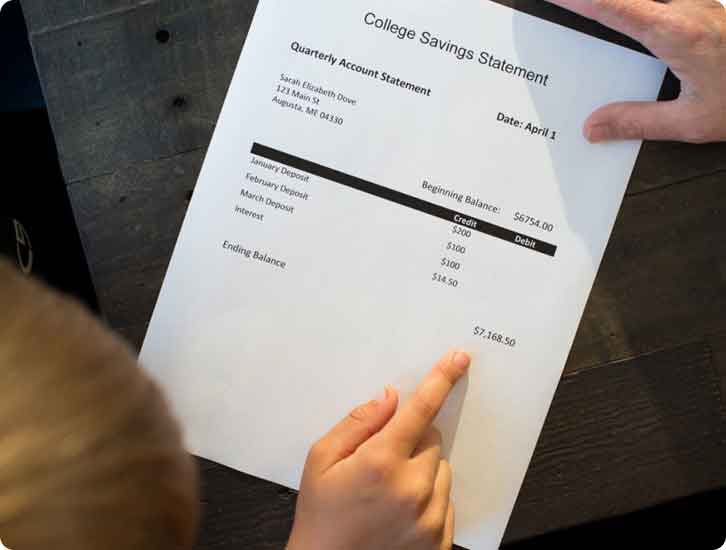 From savings accounts to savings bonds to 529 plans, there are a variety of ways families save for college. Learn about the different ways to save for college.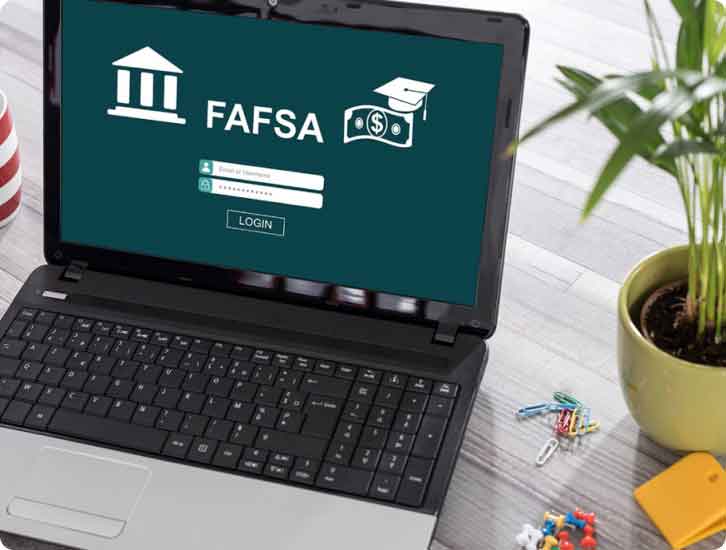 Many families pay for education after high school by pulling from a variety of sources, and financial aid is an important part of that. This guide will help you through the application process.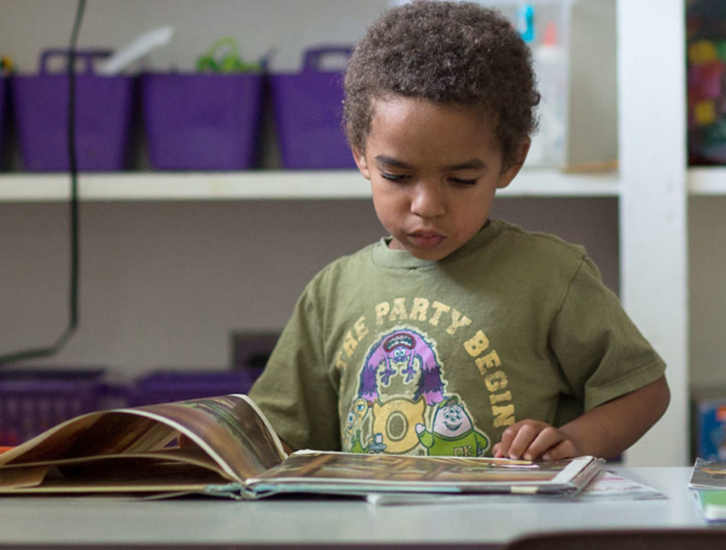 College planning can be super exciting for young people dreaming about what they'll do with their lives. It can also be a little overwhelming and stressful.
Essential Calculators and Tools
Whether you'd like to see what your tax savings advantages could be with a NextGen 529 or how much you should save for your child's college education, these tools will help.