COLLEGE SAVINGS GUIDE ARTICLES:
Applying for Financial Aid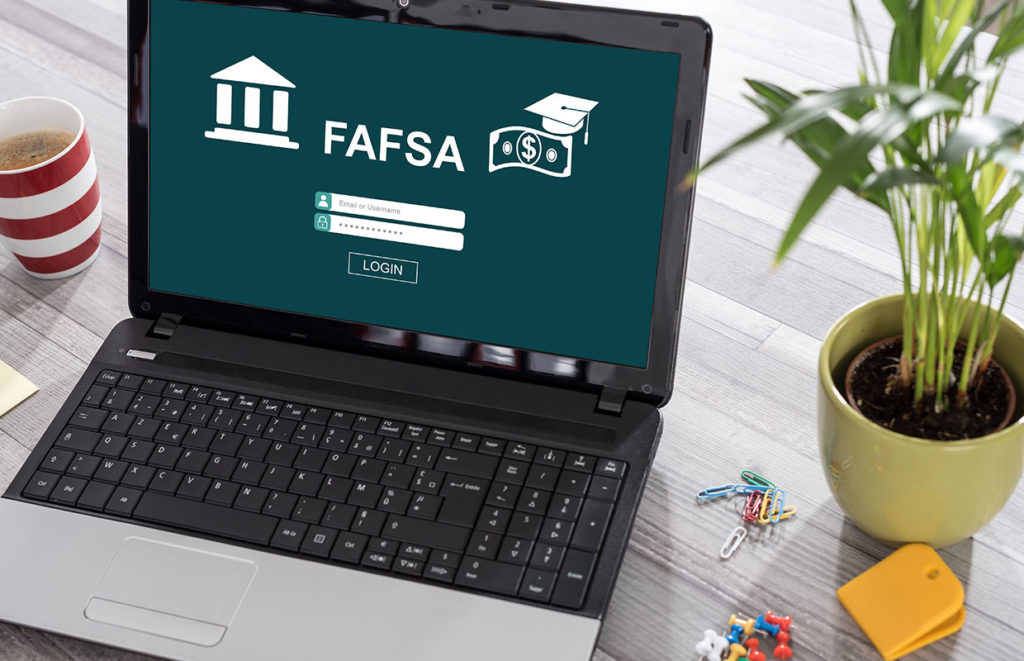 Many families pay for education after high school by pulling from a variety of sources, and financial aid is an important part of that. But before you receive financial aid, you have to apply for it, and there are a few steps you have to complete. That's why we've created this guide to help you through the financial aid process.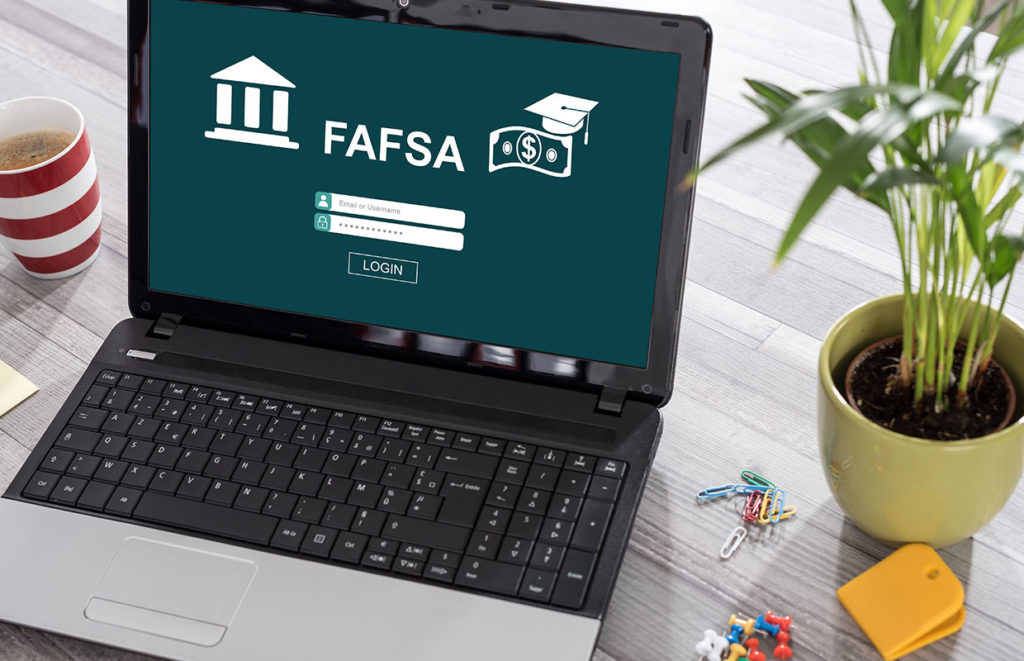 What is financial aid?
Did you know that most students do not pay the published or sticker price when they attend school?1 That's because financial aid typically reduces the cost YOU will pay for college. In fact, sometimes, the most expensive schools offer the most financial aid, often making them more affordable than lower=cost schools.
You might receive federal financial aid (money from the federal government), state financial aid (money from your state), or institutional financial aid (money from your college). There are four basic types of financial aid: grants, scholarships, work-study programs, and loans. To learn more about these, read Paying for College.
When do I apply for financial aid?
Most high school students start the financial aid application process in the fall of their senior year in high school—often before they've finished the admissions process. It's important to apply for financial aid when you are applying to college; the best way to maximize your financial aid eligibility is to apply early. Work on your admissions applications, but also make sure you complete your financial aid application.
You start applying for financial aid by filling out the Free Application for Federal Student Aid, usually referred to as FAFSA. The FAFSA is used by all schools to determine eligibility for federal and state financial aid. In addition, many schools also use the FAFSA to determine eligibility for their institutional financial aid. Most families can complete the FAFSA in less than 30 minutes.
→ You have to file a FAFSA every year to be considered for financial aid.
→ The FAFSA becomes available on October 1.
A word about deadlines. Many schools have different priority filing deadlines, with some granting aid on a first-come, first-served basis. Make sure you know your school's deadline—meeting priority deadlines is the best way to maximize your financial aid eligibility.
Applying for financial aid in 5 steps
OK. Let's get to it. Follow these steps as we take you through the financial aid application process.
Step 1: Get ready to file the FAFSA by gathering information
Even before the FAFSA becomes available on October 1, there are things you can do to get ready.
Make sure you understand the deadlines and requirements for each school you're applying to. As we said above, schools have different priority financial aid-related deadlines for their students. In addition, some schools require students to fill out additional forms, such as the College Scholarship Service Profile, known as the CSS Profile. The CSS profile is used by some colleges to award their own grant and scholarship money.
Get your FSA ID (Federal Student Aid ID) at StudentAid.gov. Your FSA ID is the username and password you'll use to log in to the U.S. Department of Education (ED) online systems. Not only will you use your FSA ID to file your FAFSA while you're in school, you'll also use it to access Federal Direct Loan information. This is a username and password you'll need to keep track of for a lot of years to come.
Gather the information you'll need to complete your FAFSA. Are you a dependent student? If you are, you'll need the following items for you AND for your parents:

FSA ID (yes, your parents need an FSA ID too!)
Social Security numbers
Previous year tax returns
Information about any other assets your family may have that need to be reported on the FAFSA. This list may include cash, checking and savings accounts, real estate (other than the home you live in), stocks, bonds, and investment accounts (not retirement accounts), UGMA/UTMA accounts, and college savings plans.
If you're an independent student, you just need the above items for yourself (and your spouse if you're married).
→ Not sure if you are a dependent student or not? Check out this handy guide.
Step 2: File the FAFSA
Once you've gathered all the information you'll need, you'll fill out your FAFSA and submit it. You'll find lots of information on the site to help you fill it out.
Here are some tips to keep in mind:
Use your (the student) FSA ID to start the FAFSA. Using your FSA ID will pre-populate some of your information and give you a bit of a jump start on the form.
The FAFSA is a student form. That means the "you" referenced in the application refers to the student and not the parent.
List all the schools you might apply to. Each school you list will receive your FAFSA information. It's easy to add more schools later if you choose to apply to another school.
Use the IRS data retrieval tool to transfer income and tax information. The tool is easy to use and will save you from entering your tax information.
Celebrate! Seriously. Filing your FAFSA might be the first thing you get done in the college application process—and that's cause for celebration!
Step 3: File any additional forms required
If any of the schools you are applying to require additional forms (such as the CSS Profile), complete those by the school's deadline. The financial aid office at each school will be able to answer any questions you may have.
Step 4: Review your Student Aid Report
After you submit your FAFSA, Federal Student Aid processes your information. This typically takes about three days, during which you won't be able to make any changes to your application.
After they process your FAFSA, Federal Student Aid will send you an email with a link to your Student Aid Report (SAR). The SAR is a summary of the information you entered into the FAFSA. Any schools you listed on the FAFSA will also receive your FAFSA information and use it to determine your financial aid eligibility.
You'll want to review it carefully to make sure all the information is correct.
Step 5: Respond to any requests from your school(s)
The schools you are applying to may request additional information—especially if you have been selected for "verification." Make sure you respond to any requests by the deadline they give you, which may be different for each school.
You did it!
Congratulate yourself! Later in the year, you'll receive financial aid offers from the schools you've applied to—after you've been offered admission. Take this time to sit back and enjoy your friends and the rest of your senior year of high school.
Have other questions about navigating the financial aid process or paying your bill? FAME is here to help!
---
Hanson, Melanie. "Financial Aid Statistics" EducationData.org, August 15, 2021, https://educationdata.org/financial-aid-statistics
USRRMH0223U/S-2749410-1/1
---
Related Articles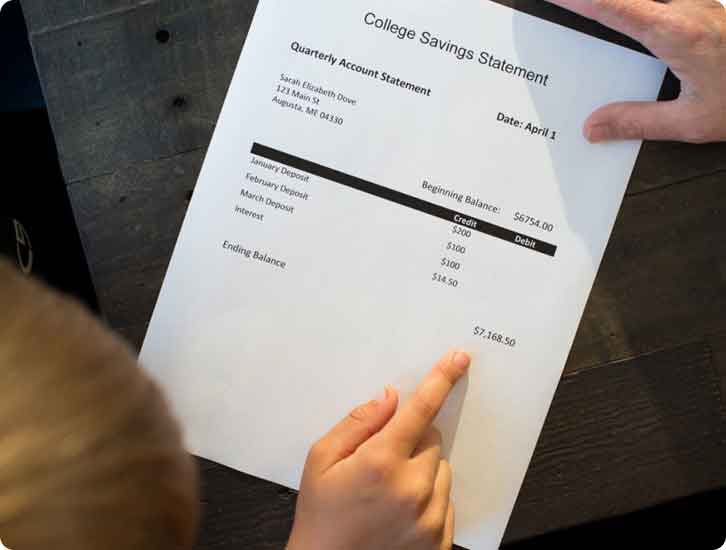 From savings accounts to savings bonds to 529 plans, there are a variety of ways families save for college. Learn about the different ways to save for college.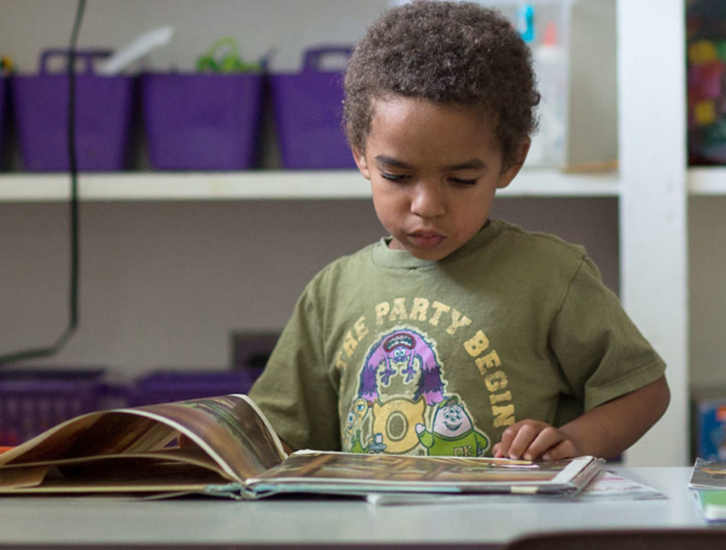 College planning can be super exciting for young people dreaming about what they'll do with their lives. It can also be a little overwhelming and stressful.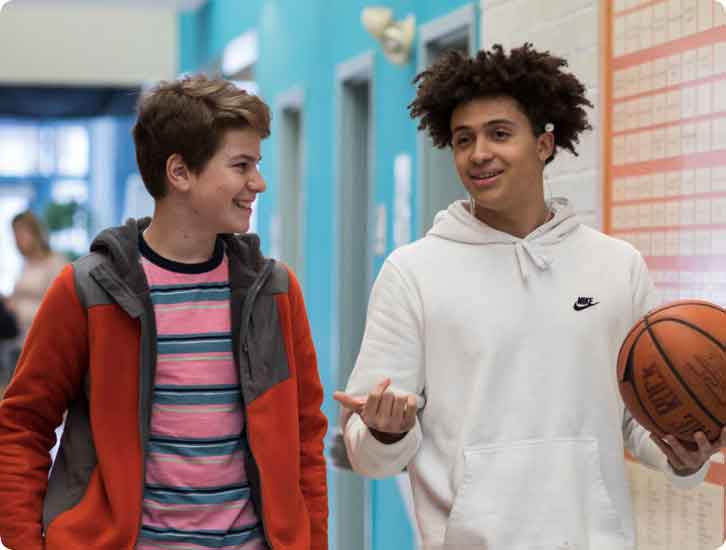 Paying for college is typically the first big financial decision a young person makes in their lifetime. This guide will help your family figure out how to pay for college.
Essential Calculators and Tools
Whether you'd like to see what your tax savings advantages could be with a NextGen 529 or how much you should save for your child's college education, these tools will help.