COLLEGE SAVINGS GUIDE ARTICLES:
Planning for College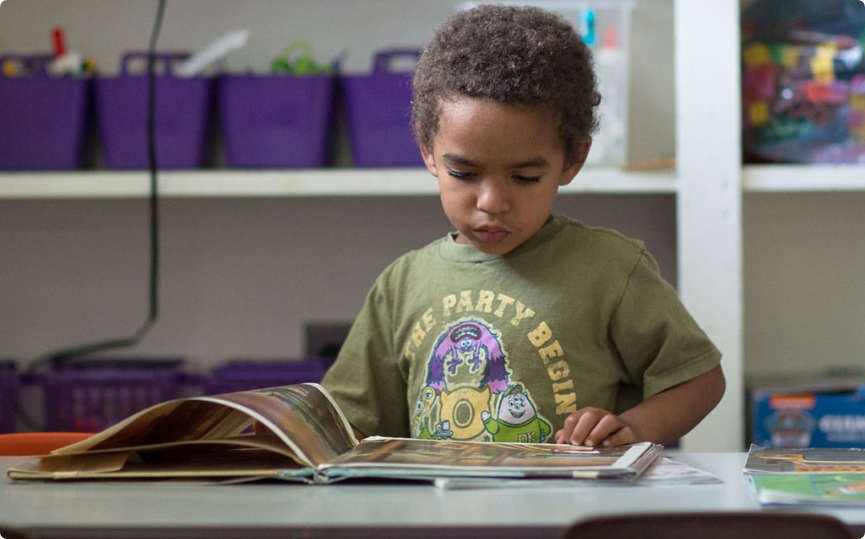 College planning can be super exciting for young people dreaming about what they'll do with their lives. It can also be a little overwhelming and stressful—after all, there are as many paths, tracks, and options as there are students to follow them. NextGen is here to help, so read on as we explore just what college—and planning for college—can mean.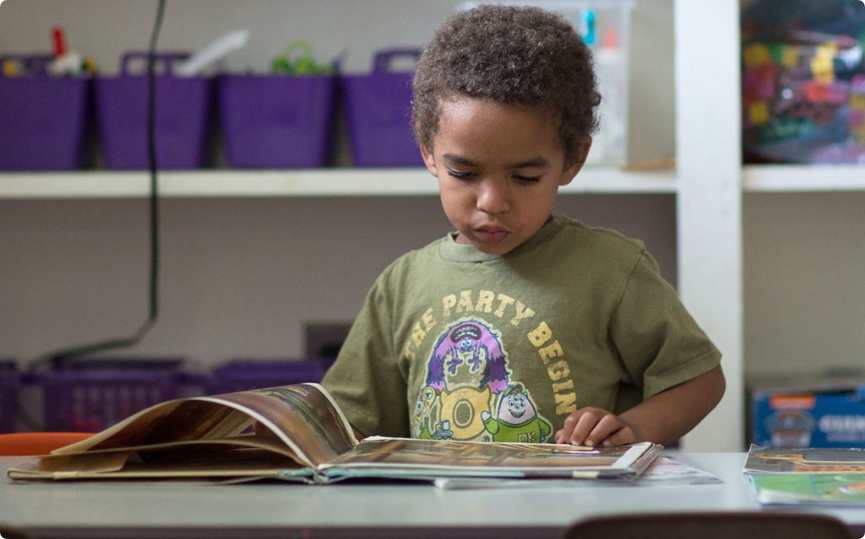 Advantages of going to college
So, why go to college in the first place? Why not just start working immediately after graduating high school?
Those are great questions to ask yourself.
There are a lot of benefits to continuing your education beyond high school. Check it out:
Career earnings for a bachelor's degree graduate are more than twice as high as for someone with only a high school diploma or GED.1
Workers with higher levels of education typically earn more than workers who have less education. During 2020, workers with a bachelor's degree had median weekly earnings of $1,305, compared with $781 for workers with a high school diploma.2
Workers with higher levels of education are also less likely to be unemployed. During 2020, the unemployment rate for bachelor's-level workers was 5.5%, compared with 9.0% for those with a high school diploma.3
People with education after high school just have more options (and often flexibility) than people with a high school diploma.
When it comes down to it, a college degree provides you with more job security and higher pay than a high school diploma.
Preparing for college: different college programs
Higher education, sometimes referred to as postsecondary education or simply "college," is any education after high school. That includes public and private two-year and four-year institutions, community colleges, trade schools, and even apprenticeship programs. And, some credentials can even be earned at some adult education centers. You may be surprised how many options are available!
College can include any of the following:
Career and trade schools
Community colleges
Four-year colleges and universities
Preparing for college: different college degrees
Just as there are different types of colleges, there are also different types of college degree programs.
Associate degrees
Associate degrees are awarded upon completion of undergraduate degree programs that typically require two years of full-time study. Getting an associate degree can be a quick way to get a jump start on your career. In fact, many careers in healthcare and technology can be started with just a two-year associate degree.
→Where can I earn an associate degree? Community colleges and four-year colleges
Bachelor's degrees
Bachelor's degrees are awarded upon completion of undergraduate degree programs that typically require four years of full-time study. Getting a bachelor's degree can open the door to lots of entry-level jobs in business, finance, education, social services, computer science, and more.
→Where can I earn a bachelor's degree? Four-year colleges and universities
Master's degrees
Master's degrees are awarded upon completion of graduate degree programs that typically require two to fourr years of the equivalent full-time study after completion of a bachelor's degree.
→Where can I earn a master's degree? Four-year colleges and universities
Apprenticeships
Apprenticeships offer a combination of on-the-job training and instruction. They teach the practical and technical aspects of a skilled job and can be sponsored by employers, employer associations or labor/management groups. Learn about the Maine Apprenticeship Program.
→Where can I do an apprenticeship? Employers, employer associations, or labor/management groups
Certificates
Certificate programs are undergraduate degree programs that are typically completed in one year or less of full-time, directed study. Certificate programs can be pursued independently or in addition to an associate, bachelor's or master's degree to enhance skills or expertise in a specific area. Micro credentials are stackable, short-term, "mini" certifications in specific fields and industries and vary in length of time to complete.
→Where can I earn a certificate? Four-year colleges and universities, career schools, community colleges
Preparing for college: skilled trades
Skilled trades are careers that require specific, often "hands-on," training or certification, such as a carpenter, electrician, or welder.
If you think a skilled trade could be a good fit for you after high school, consider exploring your options at a Career and Technical Education (CTE) Center while in high school. Maine's community colleges also offer a wide range of career skills and workforce training.
Each CTE Center offers a variety of defined career pathways connected to postsecondary educational or training opportunities, including:
Agriculture and Natural Resources
Architecture, Construction, and Manufacturing
Arts, Audio/Video Technology, and Communications
Business, Management, Administration, Finance, Marketing, Sales and Service
Education & Public Service – Health and Human Services
Culinary, Hospitality, and Tourism
Public Safety and Security
Science, Technology, Engineering, Mathematics (STEM), and Information Technology
Transportation
6 tips for college planning
With so many options, it's no surprise that figuring out where to go or what to do is a big decision. The best way to tackle any big decision is to break it down into smaller steps. Here are some tips to help you do that.
Tip #1: Figure out what interests you most
A great place to start planning for college is to just think about what you're most interested in. From there, you can connect to a job you might like to have. Here are some helpful questions to get you started:
What are your interests? What are you good at? What do you like/dislike? Check out a free Interest Assessment at CareerOneStop.org/Toolkit.
Which classes are your favorites?
Which classes are you most successful in?
What work or volunteer experiences have you liked? Disliked?
When thinking about your high school career, what has made you most successful?
What do your answers have in common? Does that help you think about what kind of job you might like to have?
→If you'd like to learn how your strengths can translate into possible college majors and career fields, create a free account on ACT Profile at myACT.org.
Tip #2: Learn about your pathway to your career
Once you think you have a job in mind, it's time to learn about the education pathway to that career. Do you need to get a certification, go to college, or do an apprenticeship? Research schools that offer the degrees or programs in which you are interested. Understand and complete their requirements, so you are ready to apply by your senior year.
→For an accurate list of prerequisites, contact your school's admissions office or your high school counselor.
Tip #3: Focus on learning
No matter what your goals are after high school, communication, organization, time management, grit, and perseverance are critical skills for building relationships and working in a team. These skills will help you be successful in school and help you turn your academic experience into a good job.
Concentrate on your classes and on maintaining a good GPA. Having good grades can pay off—better grades improve your chances of receiving merit aid and scholarships. In addition, colleges and employers want to see that you can demonstrate proficiency in your classes.
Tip #4: Investigate Career and Technical Education opportunities
If you prefer to take courses that offer more hands-on learning or job training, explore the options at your area Career and Technical Education Center.
CTE provides opportunities to gain technical skills, industry-recognized credentials, and certifications. Approximately 40% of Maine CTE students earn at least one industry-recognized credential before they graduate from high school.4 Additionally, many CTE programs provide the opportunity for students to earn free college credits.
Maine has 27 Career and Technical Education high schools located throughout the state. Learn more at MaineCTE.org.
Tip #5: Research schools
There are dozens of colleges just in Maine and thousands in the United States. To find those schools that are the best fit for YOU, it's important to do your research so you understand what each school offers.
Here are some things to consider:
School and class size: Do you want to be where you'll see new people every day or where most people will become familiar to you? Do you prefer classes with 20 to 30 people, or do you think you'll easily adjust to larger, lecture-style classes?
Academics: Do you learn best when you are academically comfortable or academically challenged? Are you looking for diversity among the students in your classes? Are you okay with some of your classes being taught by a teaching assistant? How do you feel about online classes?
Location: Are you looking for a different climate, culture, or setting? Or do you want to stay in Maine or a similar location? Do you want to be able to come home on the weekends?
Campus life: What aspects of campus life are most important to you? Do you plan to live in a residence hall or off campus? What types of clubs would you like to join? What entertainment and recreational activities are offered on campus?
Affordability: Are you going to be heavily reliant on financial aid to pay for school? If so, focus on the net price of a school, not the sticker price. To help you figure out the net price of attending, each school provides a net price calculator, which you can find in the admissions or financial aid section of the website. Learn more about a Net Price Calculator.
→Once you have a sense of the type of school you are looking for, use these tools to find specific schools that might be a good fit:
The College Board's Big Future
The U.S. Department of Education's College Navigator
Tip #6: Go visit! (In person or virtually)
Check out the websites of the colleges you are considering. Look for virtual campus tours, student-created videos, and blogs to help you get a sense of the college culture. Ask an admissions representative to take you on a virtual college tour or set up an on line meeting with a current student. If it is an option, consider attending a college fair or visiting a school in person.
Relax. College planning takes time.
This may seem like a lot, but remember, you aren't alone in this. FAME has lots of information and is always here to help you—no matter where you are in the college planning process. If you follow each next step in the process, you'll get there. Many people have done this, and you can too!
---
Kristen Broady and Brad Herschbein, "Major Decisions: What Graduates Earn Over Their Lifetimes," Brookings Institute, October 8, 2020.
Elka Torpey, "Education Pays, 2020," Bureau of Labor Statistics, June 2021.
Torpey, "Education Pays, 2020."
Career Technical Education (CTE): Increasing Student Success by 100% (2017), www.educatemaine.org/docs/17-029_EDME_CTE-Policy-Brief-FNL.pdf
USRRMH0223U/S-2749410-1/1
---
Related Articles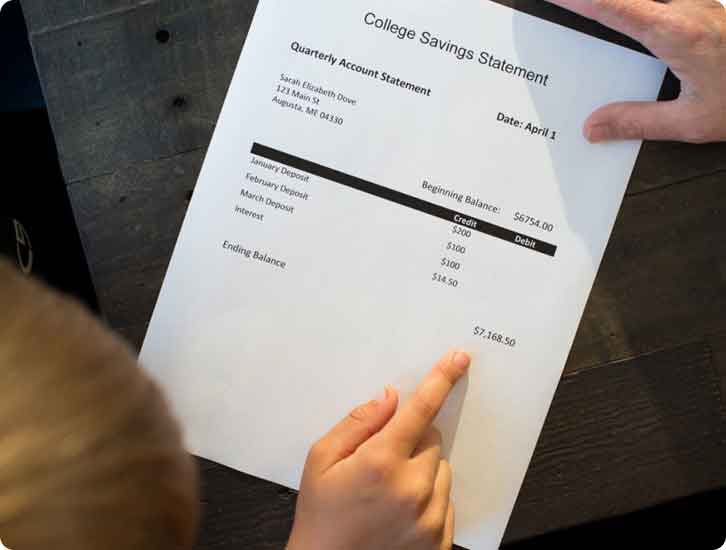 From savings accounts to savings bonds to 529 plans, there are a variety of ways families save for college. Learn about the different ways to save for college.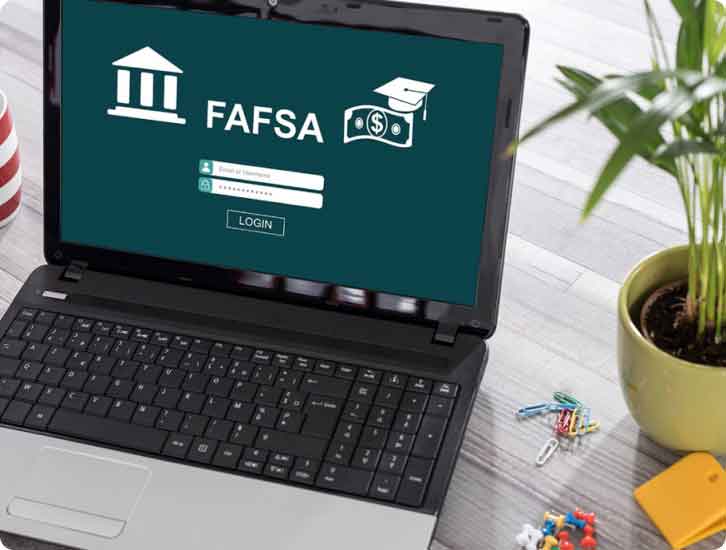 Many families pay for education after high school by pulling from a variety of sources, and financial aid is an important part of that. This guide will help you through the application process.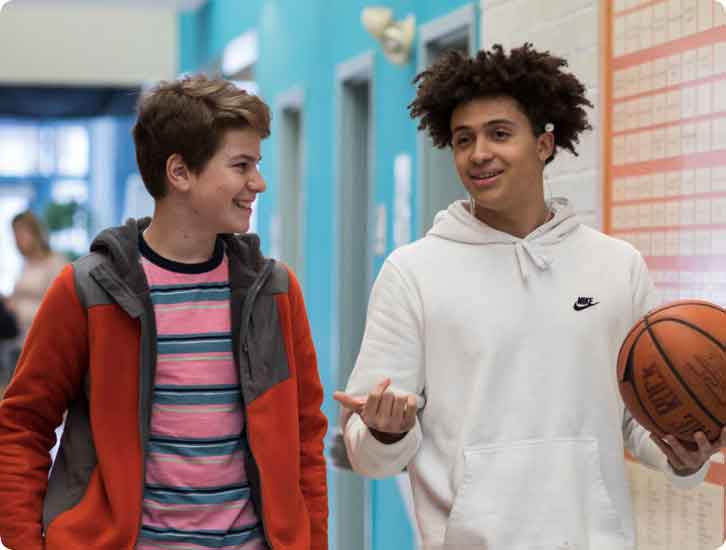 Paying for college is typically the first big financial decision a young person makes in their lifetime. This guide will help your family figure out how to pay for college.
Essential Calculators and Tools
Whether you'd like to see what your tax savings advantages could be with a NextGen 529 or how much you should save for your child's college education, these tools will help.